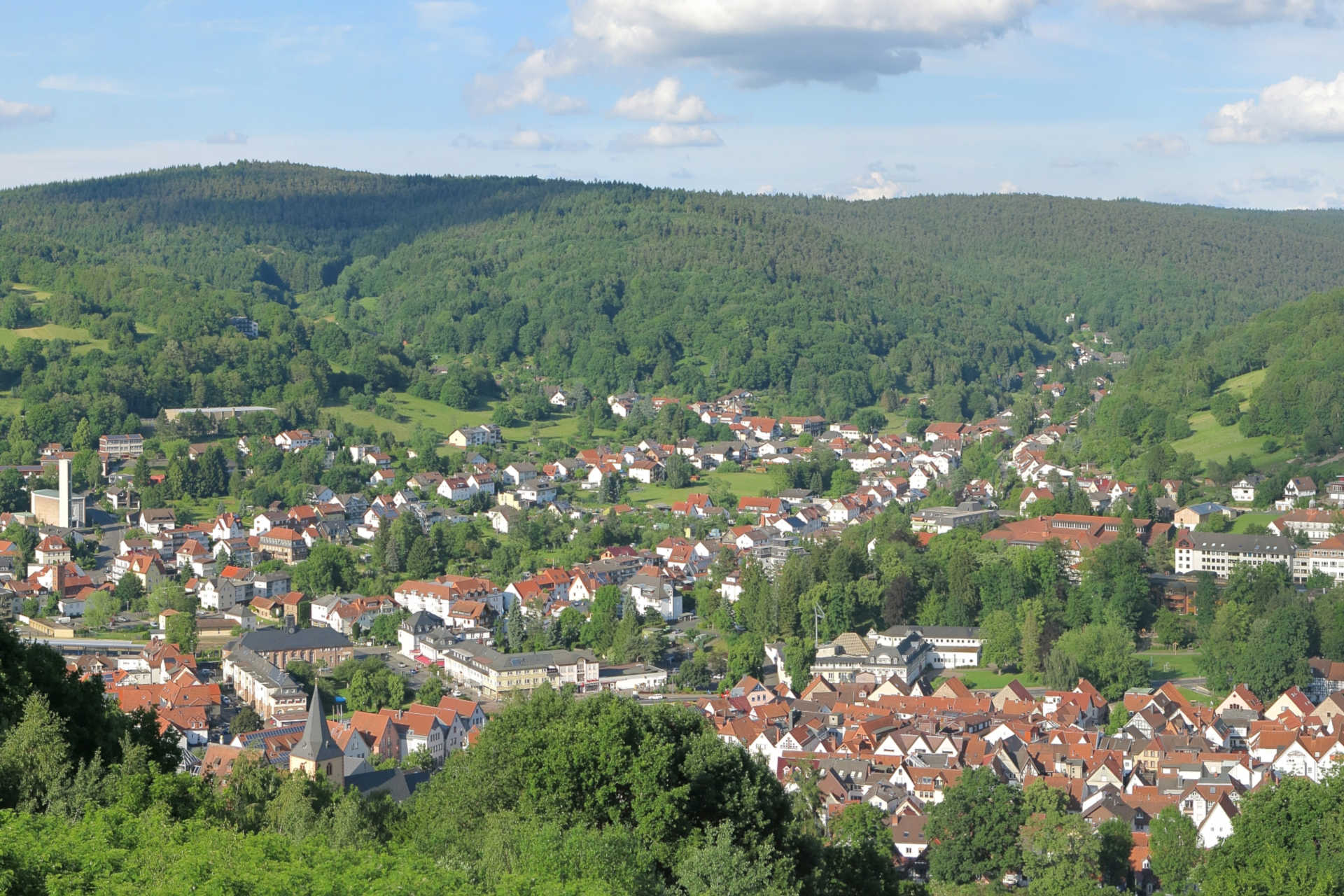 Enjoy your holiday with all your senses
Relax in Haus Waldblick
About us
Enjoy and Experience Holiday in Haus Waldblick.
When our guests spend their holidays in Bad Orb, you should feel comfortable in our house right from the start. That is why we have provided optimum living quality and comfort in all apartments. Our guests can expect in the fully equipped apartments modern bedrooms, which meet all requirements for a healthy sleep. Enjoy a wonderful holiday in the middle of Bad Orb and in the wonderful natural landscape of the Spessart. We are in a quiet location a bit away from the city. You are in a few minutes walk in the old town.
The Apartments are modern, comfortable and designed with a keen sense for the needs of our guests. Each apartment has its own balcony or terrace from which you can enjoy a dream view of the Orb Valley. of course with comfortable garden furniture. Free parking is available in front of the house. The well-being of our guests is very important to us. Take a look at our homepage and discover the details! We would be very happy to welcome you!
INFORMATION
Note
Arrival and Payment:
On the day of arrival your apartment is usually available from about 15 clock for you (earlier arrivals only after consultation possible). On the day of departure the apartments must be vacated no later than 10 am, so that we can clean the apartments for subsequent guests. If the apartment is not re-occupied on the same day, it is possible to leave later by appointment.

Pay:
please in cash or by bank debit card on the day of arrival or by bank transfer no later than 10 days before your arrival on our account. Credit cards and Unfortunately, we do not accept foreign bank debit cards.

Short Trips:
For short stays (1 - 3 Nights) we charge a surcharge of € 8,00 per Person per Night.

Cancellation Policy:
can always happen. Please inform us as soon as possible if you can not start your holiday. We try to be courteous However, should the room be vacant due to your short notice cancellation, we charge the following cancellation fees: For a cancellation from 2 weeks before the booked arrival we charge up to 80 percent of the room rate, if the apartment is not more can be rented elsewhere.
We point out, however, that all prices are subject to any price changes.